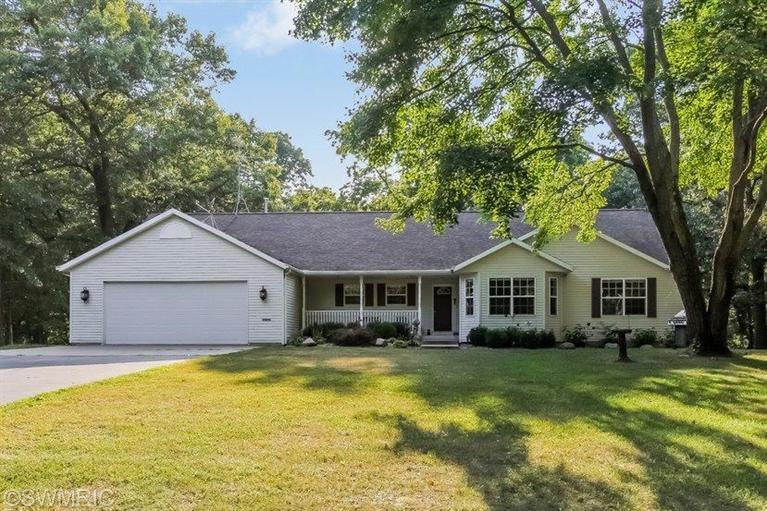 There was a sizable shift in foreclosure filings in July and this may reflect in the West Michigan foreclosure market. They reported that filings including default notices, scheduled auctions and bank repossessions continue to recede on an annual basis. Filings were reported on 109,434 properties during the month, up two percent from June but 16 percent lower than in July 2013. One in every 1,203 U.S. housing units received a foreclosure filing during that month. Around Grand Rapids, MI and our side of the state we feel that the West Michigan foreclosure market is trending positively.
Perennial foreclosure epicenter Nevada saw a 15 percent jump in foreclosure activity compared to one year earlier setting the state in 3rd place. This state has had the loftiest foreclosure rate in the US for over 4 years had seen its foreclosures descend for 9 months before the July bump up. One in every 639 housing units in NV received a filing during the month. Active foreclosure movement also occurred with our neighbor Illinois with one in every 747 units affected and Ohio with one in 839.
After almost four years of descending foreclosures, we are starting to see proof that foreclosure figures are stabilizing across America to a normal level. The 16 percent drop in July was exactly 1/2 the yearly drop we saw a back in July 2013, when U.S. foreclosure activity was down 32 percent as seen in a annual comparison review.
Nationwide there were just under 50,000 foreclosure starts during the month, up 5 percent from July but 18 percent below the number in July 2013. It was the two-year time frame in which foreclosure starts dampened. Still, fourteen states side-stepped the trend. Overall, foreclosure auctions were organized for the first time on over 50,000 properties, up 10 percent from June but 3 percent lower than a year earlier.
Foreclosures decreased by 4 percent from June. This was a drop of 30 percent from July 2013 and the fewest repo's since April 2007. Completed foreclosures were up in Maryland by 77 percent compared to a year earlier. California, Oregon, and New Jersey also saw a higher number of completed foreclosures than in the previous July with increases of 22, 13, and 12 percent respectively.
Five of the most dense metropolitan areas also saw a boost in foreclosure activity, the largest being in Houston which reversed a nearly two-year direction of yearly decline with a year-over-year hop of around 66%. Scheduled foreclosure auctions were up 116 percent in the city, driving the overall expansion in activity. Washington, D.C. also saw filings increase by 24% on a yearly basis but this was not a sudden shift. July was the 14th of the last 17 months in which foreclosure activity has swollen on a year-over-year premise in this nation's capitol.
Other annual growths were noted in 3 major SoCal markets. San Diego's foreclosure filings increased by 12 percent, Los Angeles by 10 percent, and Riverside-San Bernardino by 3 percent. All three jumps were the result of large ones in the figures of completed foreclosures.
State and local markets with persistent foreclosure problems is becoming less frequent, though there were some surprise bounds in foreclosure movement in July in places that had previously been feeling the long-term downward trends in foreclosure dynamics. For example, Houston foreclosure activity jumped 66 percent in July compared to a year ago following 23 consecutive months of decreases, and Los Angeles foreclosure activity was up 10 percent from a year ago following 31 consecutive months of decreases.
Despite an annual drop of 30 percent in foreclosure activity Florida remained the state with the most exorbitant foreclosure rate for the 10th straight month. One in every 469 home units in the state had a foreclosure filing in July which is over two-and-a-half percent the national average. Maryland saw filings escalade by 5 percent from June and 9 percent from last year and with 1 in every 553 housing units receiving a filing in July had the nation's second highest foreclosure rate. Activity has been increasing in the state for two straight years.
All this data brings maintains our confidence in that the West Michigan Foreclosure Market is worthy of investment. Contact us and learn more on how to interpret this information.