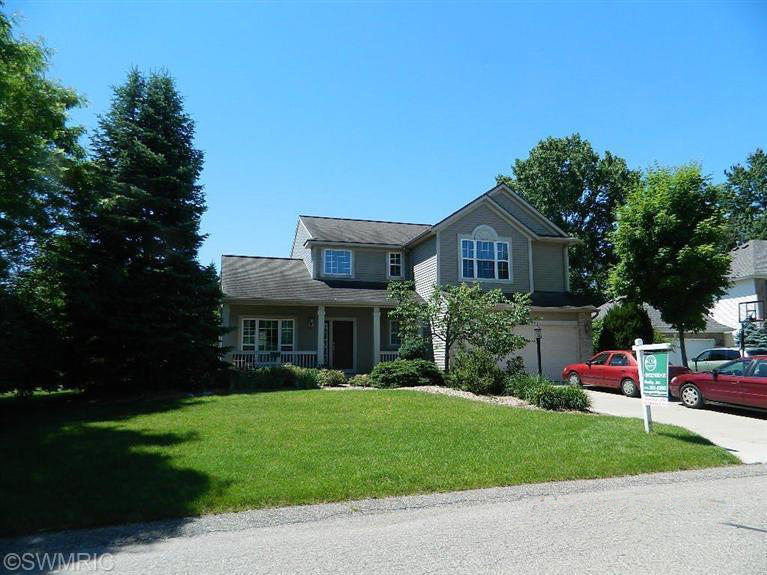 Buying West Michigan real estate, especially a home, is a taxing task one may say, but today's tendencies are unfolding a welcoming situation for many prospective home buyers in our West Michigan region.
Right now, interest rates are low, employment is rising, home prices—in most markets—are still well below the climax, and rents are skyrocketing.
Nearly every family and/or each person has various factors affecting the ability and the decision to buy West Michigan real estate. If you live in a market where studio apartments are $900 per month—while nearby condos sell for $200,000—it might make sense to home buy instead.
5 Reasons to Buy West Michigan Real Estate
1. Interest Rates Are Still Low

West Michigan mortgage interest rates are still low for the time being.
A 30-year-fixed-rate loan now averages 4.16%, according to Freddie Mac, but many experts believe we will see 5% rates by next year. As rates increase, so do the monthly payments.
A $300,000 home at 4.16% with 20% down would have a monthly payment of $1,168. With a 5% interest rate, that payment increases to $1,288.
2. There Is More Inventory With West Michigan Homes

As more places enter the for sale market, prices tend to stabilize.
"Inventories are at their highest level in over a year, and price gains have slowed to much more welcoming levels," says Economist Lawrence Yun.
The upside is buyers now have more choices for buying homes in West Michigan, if they are looking at existing homes.
New homes are a different thing: Yun says new builds need two-times the existing production to meet the demand.
3. West Michigan Home Prices Are Jumping

House prices are escalating in our area and economists expect this direction to drive on. But, we are still at least 20% off the peak prices of 2006.
Attempting to buy a home when the market is at its lowest point—or to sell at the peak—is tricky. One can compare it to trying to time the stock market. An individual may get lucky one or two times, but in the end, timing the market is risky. Purchasing power it the true reflection of cost and interest rates, which will both be higher in the future.
4. Rent Is Getting Expensive

If you have payed attention to renting Grand Rapids, then you know rent is rising. It's not unheard of to see people spending over 40% of their monthly income on rent. Nationwide, rents are rising at a 4% annual clip. It's not unusual to see adults rooming together, but everyone needs his or her own space at some point.
Buying a Grand Rapids home with a fixed-rate mortgage would set in this monthly expense and stabilize your finances.
Look into rent vs. buy calculators to see the advantages of buying a West Michigan home instead of renting one.
5. There's More Employment

It can be argued that none is as important to the financial stability you need to buy a home as the promise of having a steady job. The national economy is filling in more employment at about 200k new ones monthly.
The next round of West Michigan home buyers—the Millennials—has been particularly affected by the nation's job vacuum. Stuck with student loans and tighter lending preactices, many in this generation have been staying with the parents to save funds until the economy is more robust.
If your employment prospects look good these days and the other four factors check out, then it may indeed be the right time for you consider looking more into West Michigan real estate. This area is great and so are the opportunities! Reach out to us at John Bodien and allow us to share with you more.