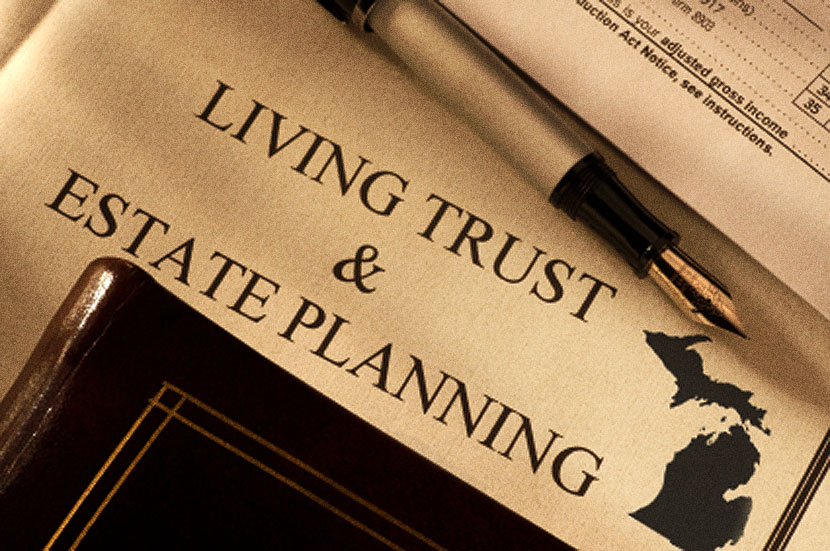 There are no parents that wish their offspring to bicker between each other regarding the inheritance.
Regretfully, clashes often unfold, particularly if a parent has given assets to one descendent but did not do so to other. However, the wise selection of language in your Michigan estate or living trust planning can minimize the potential for conflict.
If you have gifted asset to one beneficiary, his or her brethren may think that recipient should get a smaller piece of your estate.
Nonetheless, parents have the ability to state intent clearly in estate planning documentation. For instance, the documentation can express with great clarity that there is to be no adjustment in the splits of the estate grounded on bestowments. This would clarify that nobody can be assigned a reduced share, while not being off-putting to remaining beneficiaries.
Another option is that one may state plainly the gifts that you have issues, then attempt to give details on why particular kid(s) is getting a smaller portion.
Loans are challenge and can be handled with a few different of approaches. Loans of a verbal nature are hard to verify, so it's suggested all endowments be established in the estate planning documentation citing that all verbal loans are intended as a gift.
Unsettled loans that are verbal where a gift status is not desired, ensure that it is documented. If the loan is desired to be an advance from the inheritance, it should be stated in the estate plan. To circumvent a beneficiary who is insisting that the loan was forgiven, it can be established that you necessitate the forgiveness be proven with written and signed documentation.
The term "hotchpot" was drafted to solve this challenge. In an estate plan, the hotchpot clause ownership to ensure equality of the divisions. Currently, the modern estate planners seldom leverage the hotchpot clause to deal with the matter, hotchpot is regularly included in estate planning documentations.
An advance or loan is appended to the estate as if the estate still had the capital, in a hotchpot clause. The estate is separated as if the surplus was present and each is assigned a portion with the child that has the live loan/ advance receiving a smaller share than the amount that was already gotten.
Ultimately, the assets formerly advanced/loaned is included in the equation, and the one who was given this figure during the parent's life, gets that amount less after the parent has passed.
A significant item to address is to make certain that your estate plan undoubtedly expresses the intent you have set. Ensure to get legal counsel to be certain that your documentation can deliver necessary direction that you need with respect to loans and gifts.
This article was inspired by the article "Estate Plan Can Prevent Problems After Death" by Scott Halvorsen for the Spectum.